LinkedIn freshly launched LinkedIn Events for all users. The feature supports you to create events invite and share it to your connections.
Here's how to create and edit it through your mobile app: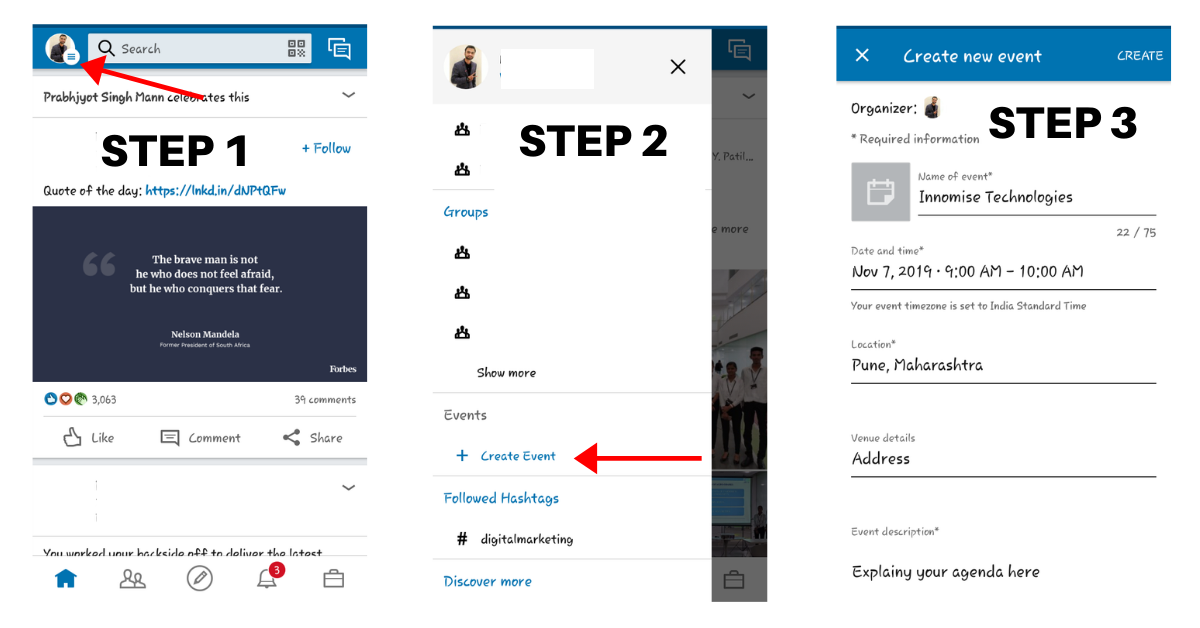 1. Tap the three lines on the upper right corner.
2. scroll down and tap the creat event option.
3. Fill all the details in the given forms such as the name of the event, location, venue, event description and URL.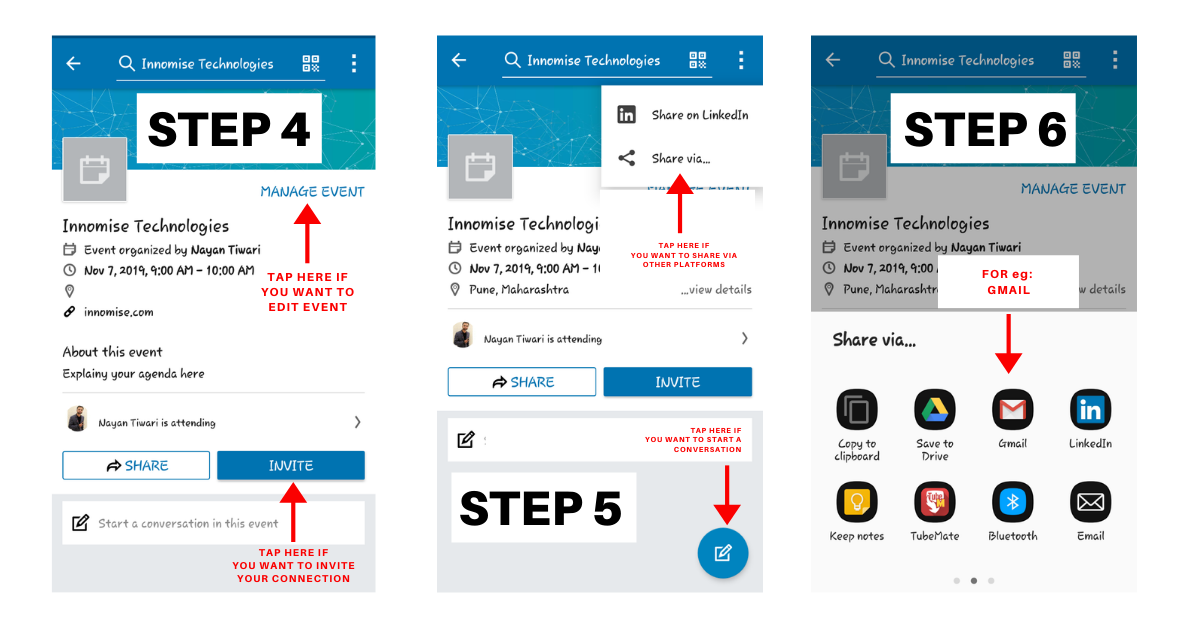 4. Now you can see your event has been created, tap the manage event if you want to make any changes.
5. You can even share your event on the post and on private message, share via other sources too and invite your LinkedIn connections as well.Tap the right lower corner button to start the conversation.
6. You can see three dots on the upper right corner tap it to share your created event via other platforms such as WhatsApp Facebook and Gmail etc.We even have a copy to clipboard option.
Note : You can also ask other LinkedIn users to invite their connection as well if they are willing to.
---
So what do you think about LinkedIn Event feature don't forget to leave your comment below.