Introduction
Modern Visitor Management System is a process of welcoming monitoring the visitor status through electronic devices like Desktop, Laptop, Tablet and Smart Phone. This modern VMS method helps you maintain visitor's record in a well-classified manner which helps you to verify visitor and to recognize unwelcomed guest.
Merits of Modern Visitor Management System:
1. Walk-in Visitor:What happens when you haven't invited the guest or they came unannounced, well, in that case, you can use the walk-in visitor feature all you have to do is mention all the required information then wait for the approval, as soon as the visitor got approval from concern person they will be allowed to enter the premises.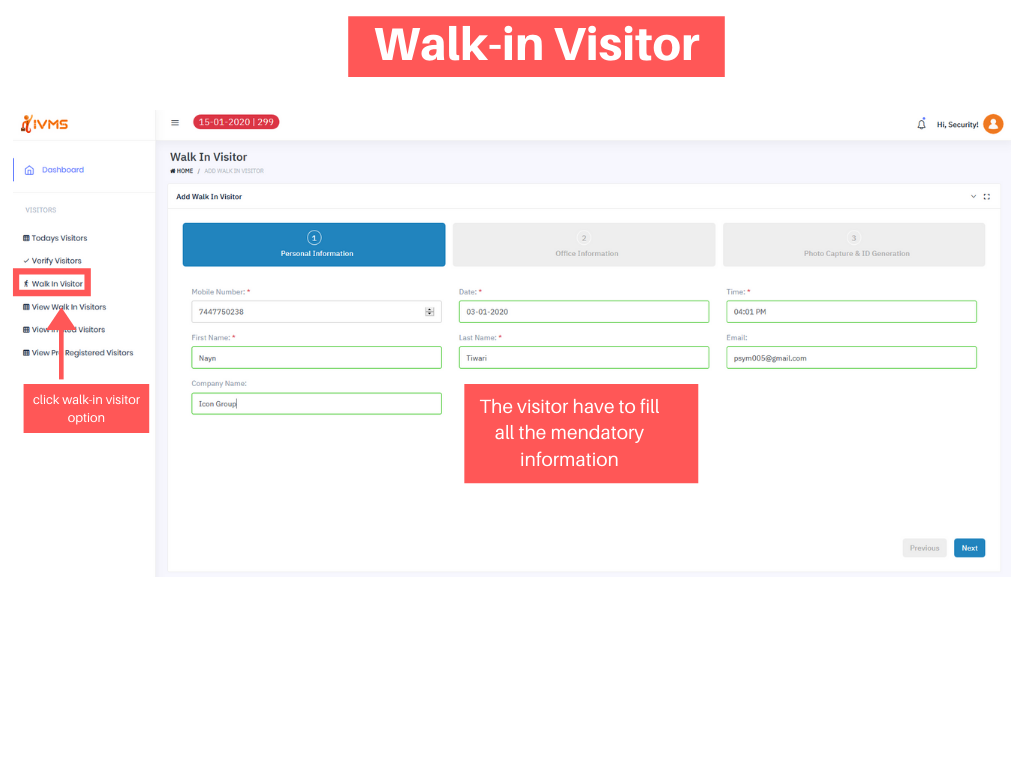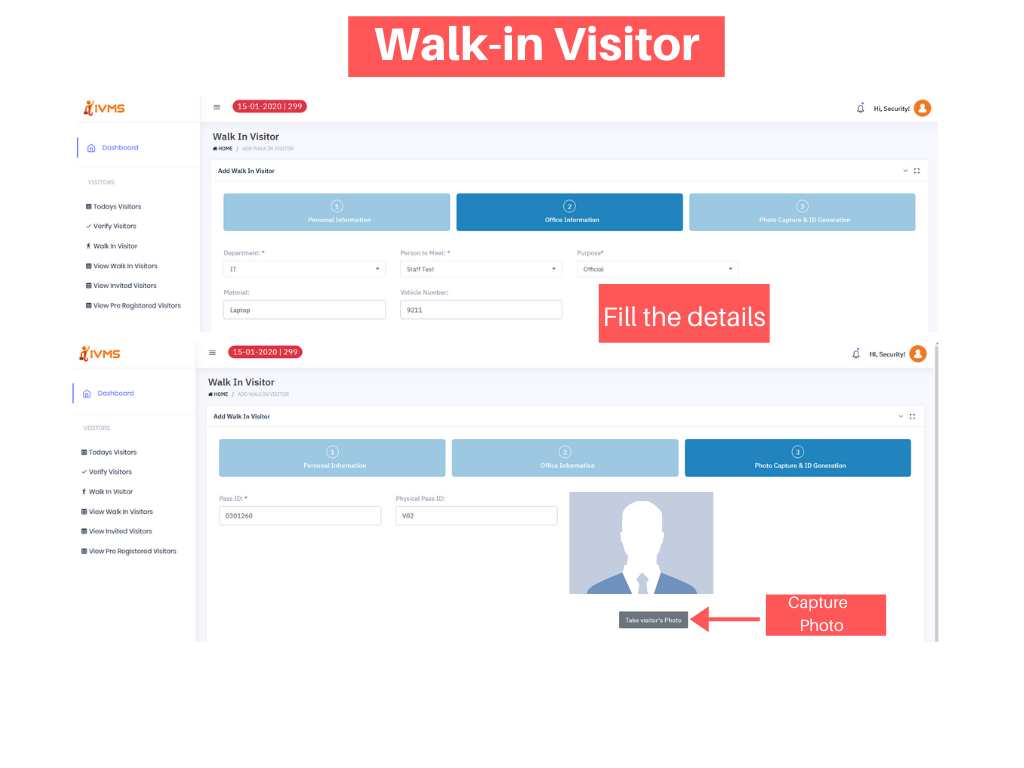 2. Invite Visitors:This feature enables you to invite visitor via SMS, Email and WhatsApp with accepting and rejecting the option.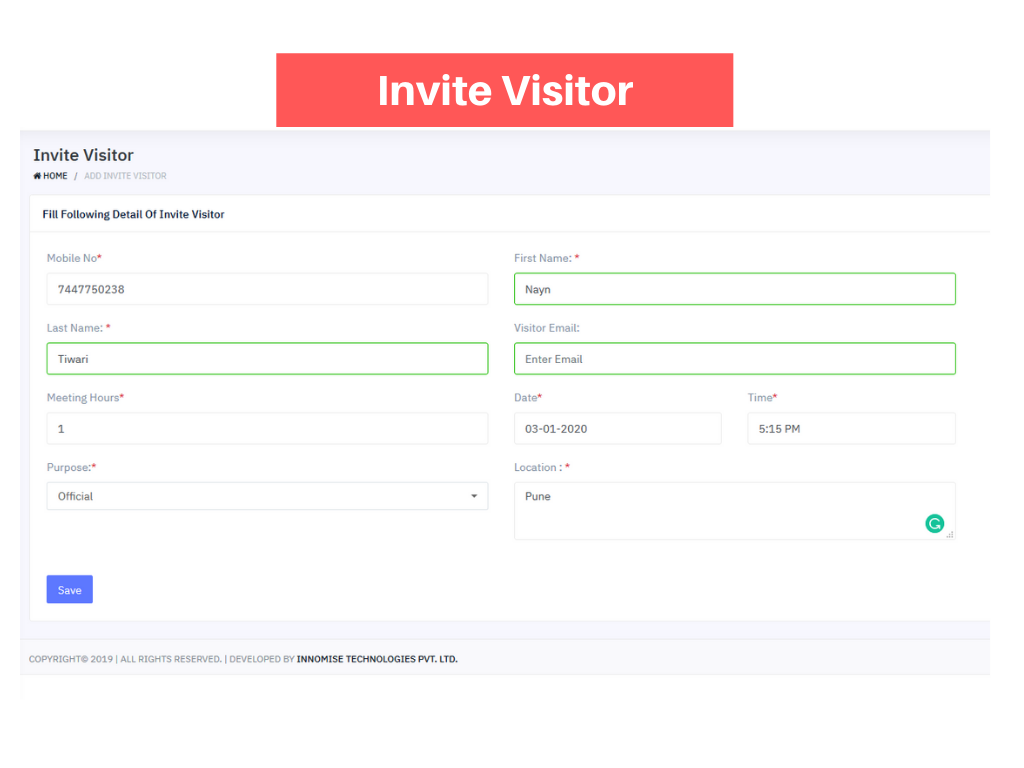 3. Visitor Pre- Registration :Visitor can pre-register themself before visiting your premises, you can mention the pre-register form on your website on the contact us tab or you can email the form's link via SMS, E-mail and WhatsApp.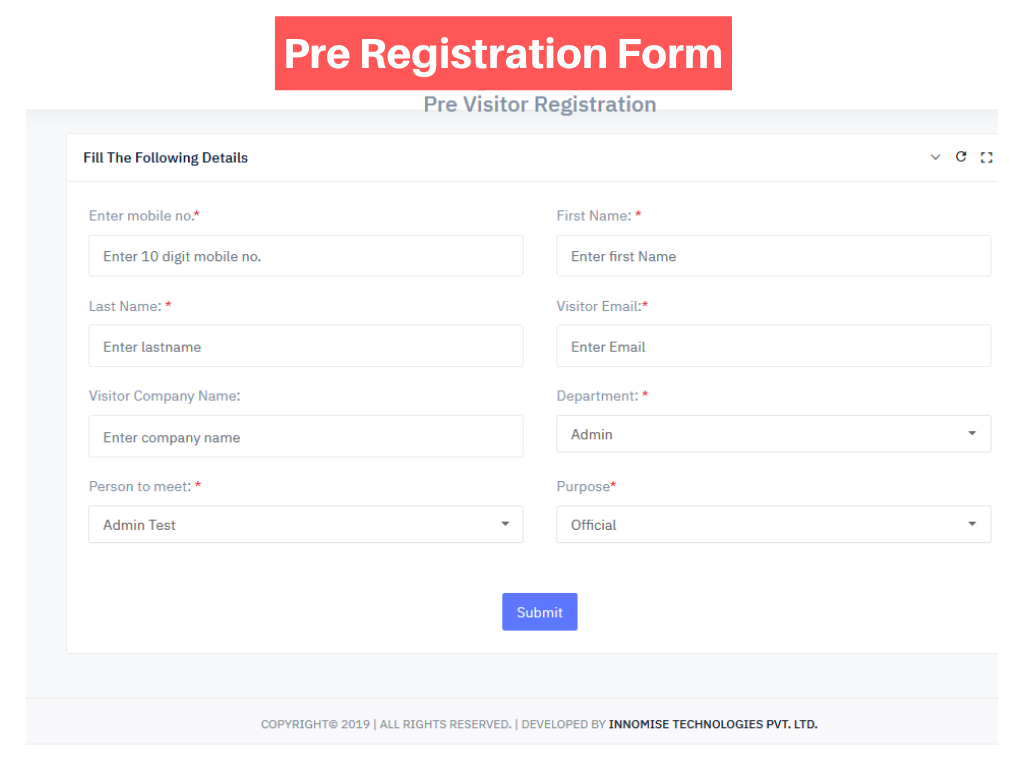 4. User Role Permission:The Admin can give user access to staff members and security guards and even admin can control over what all features staff and security can access.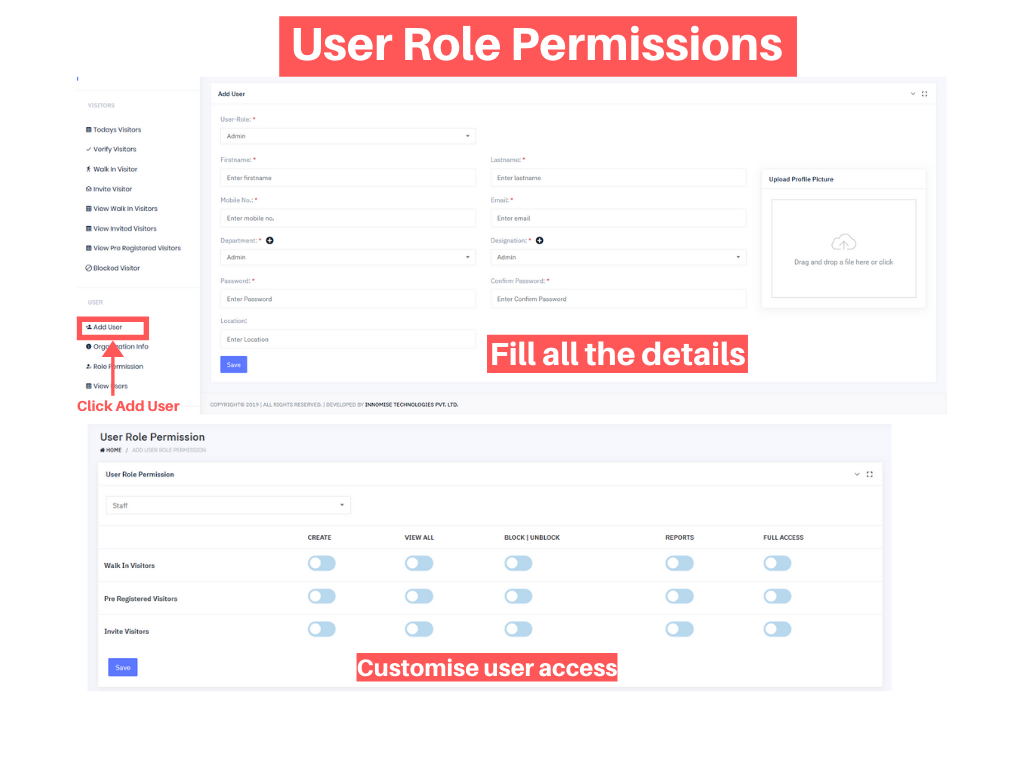 6. SMS Updates:This feature helps you to acknowledge the current standing of the visitor and the host. You will get a notification via SMS, Email and WhatsApp when your visitor is overstaying his/her welcome.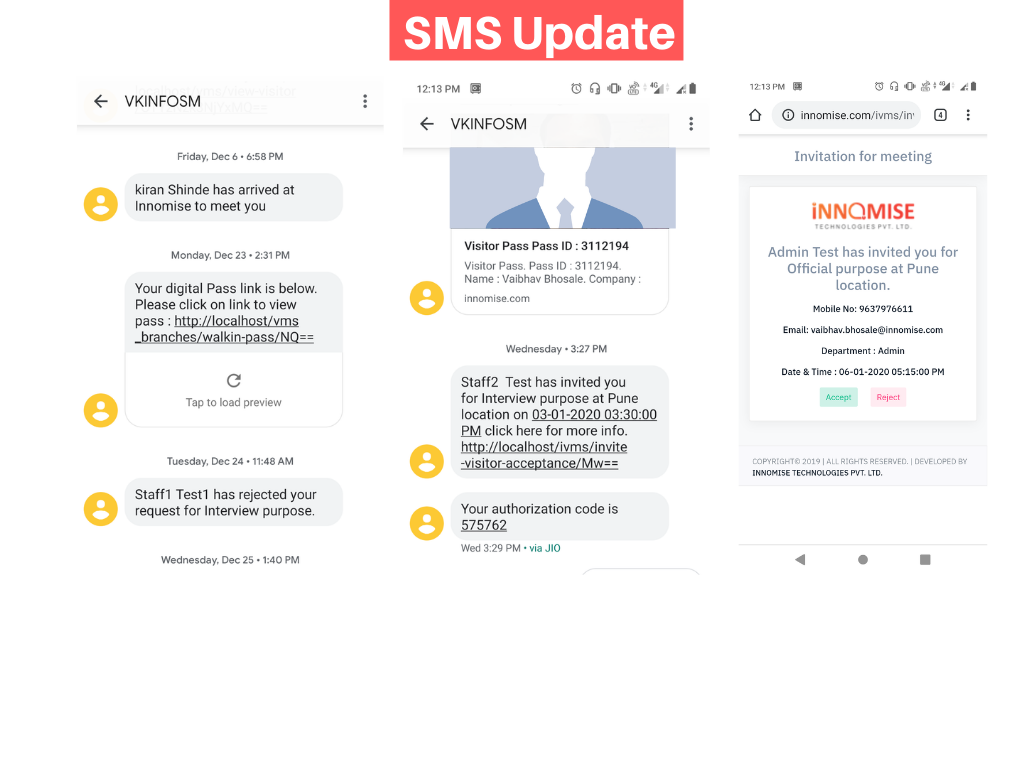 7. Accept / Reject:This feature enables both visitor and the host to accept and deny the visiting invitation.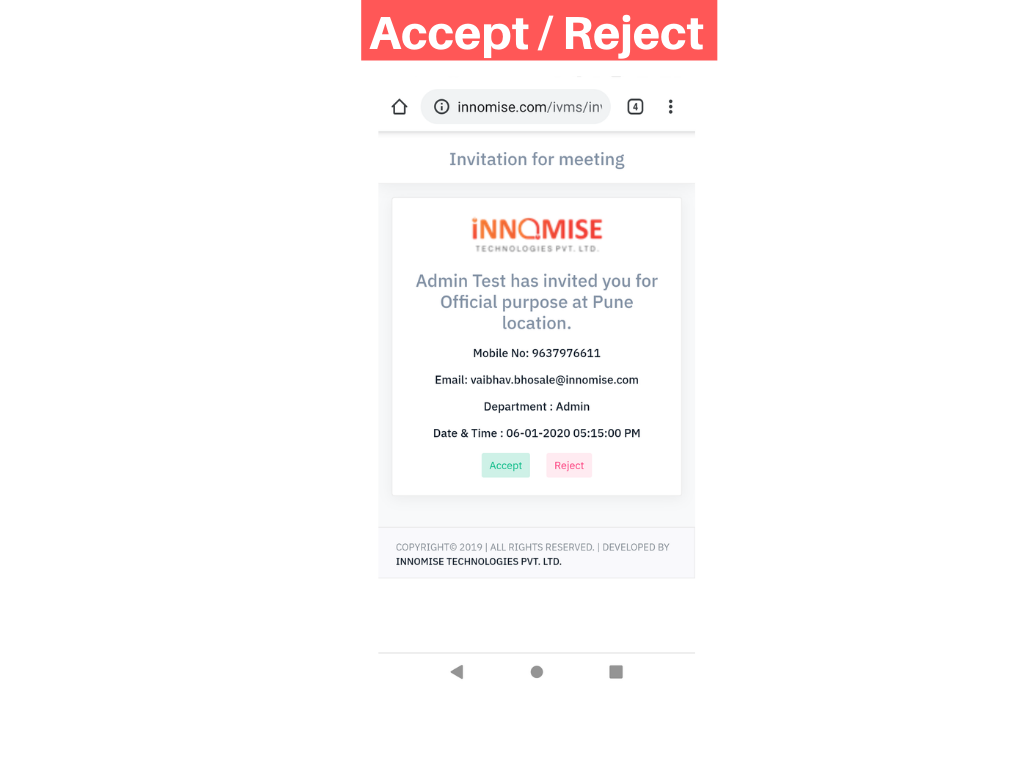 8. Block Visitor:Block visitor feature helps you to identify the unwanted blocked guest. You can identify by verifying their Aadhar number or through mobile number and name.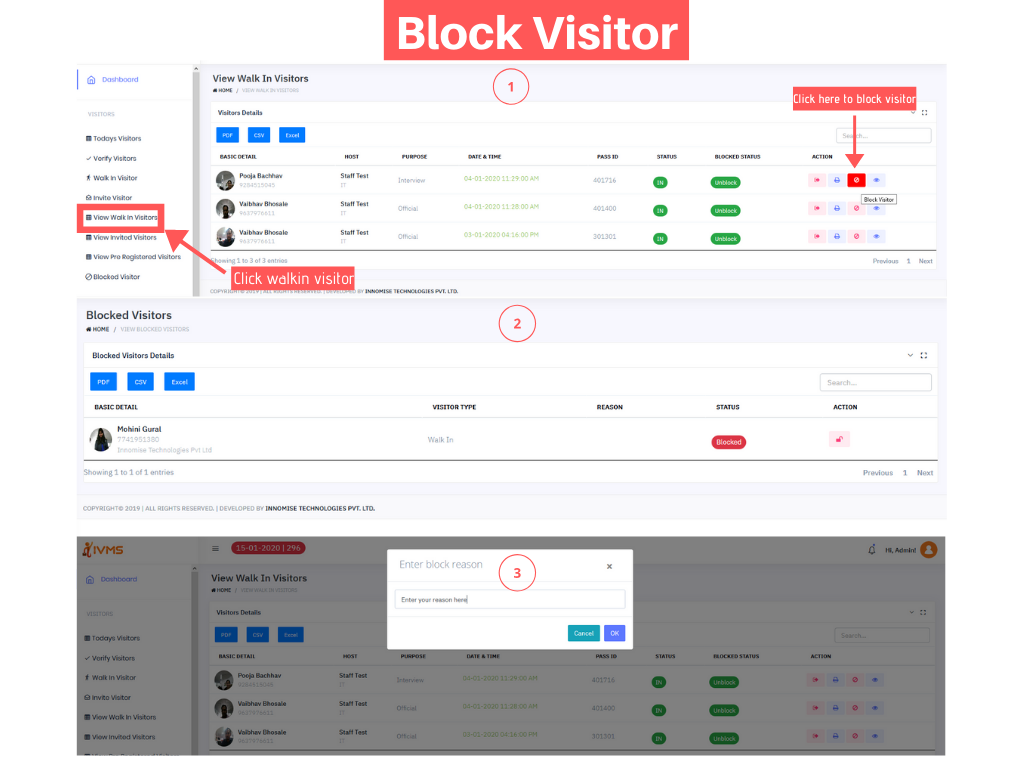 9. Evacuation alert:In case of any uncertain extraordinary circumstance like earth quack or fire emergency, this the feature helps you to send an SMS notification to your employees and visitors.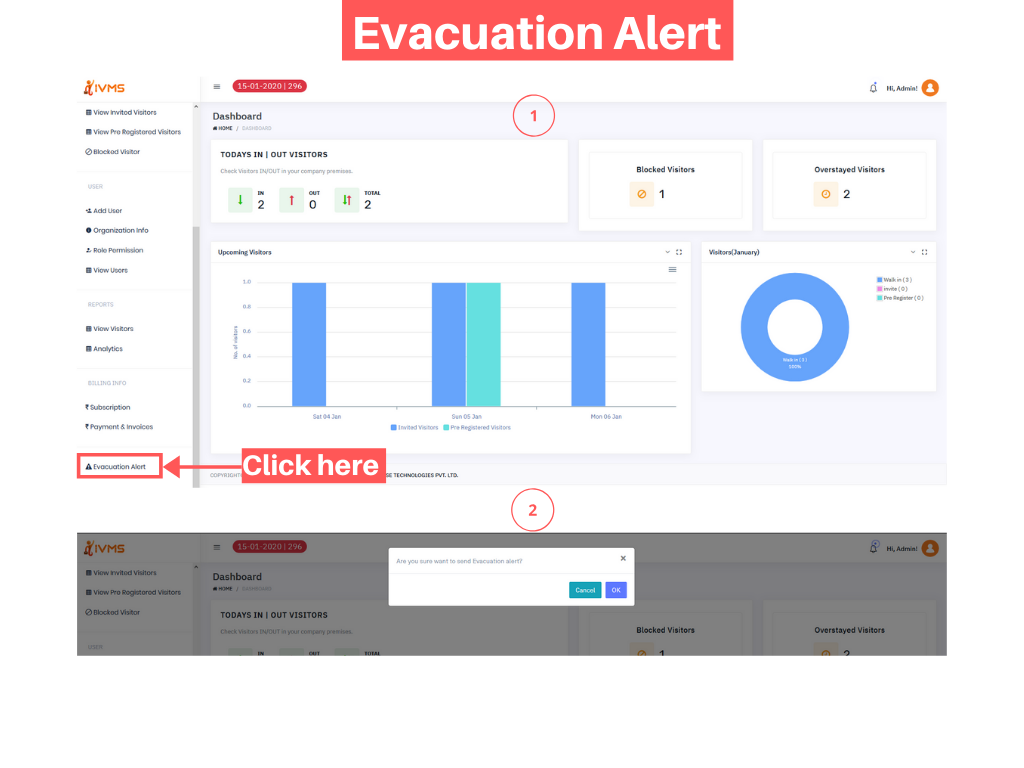 10. Analytics:Now you can see all the visitor's data at one place in the well-categorised form and easily understandable to the user.

11. Reports:Reports in various file formats like PDF, CSV, Excel, Word etc
---
So what do you think about Modern Visitor Management System don't forget to leave your comment below.